Camping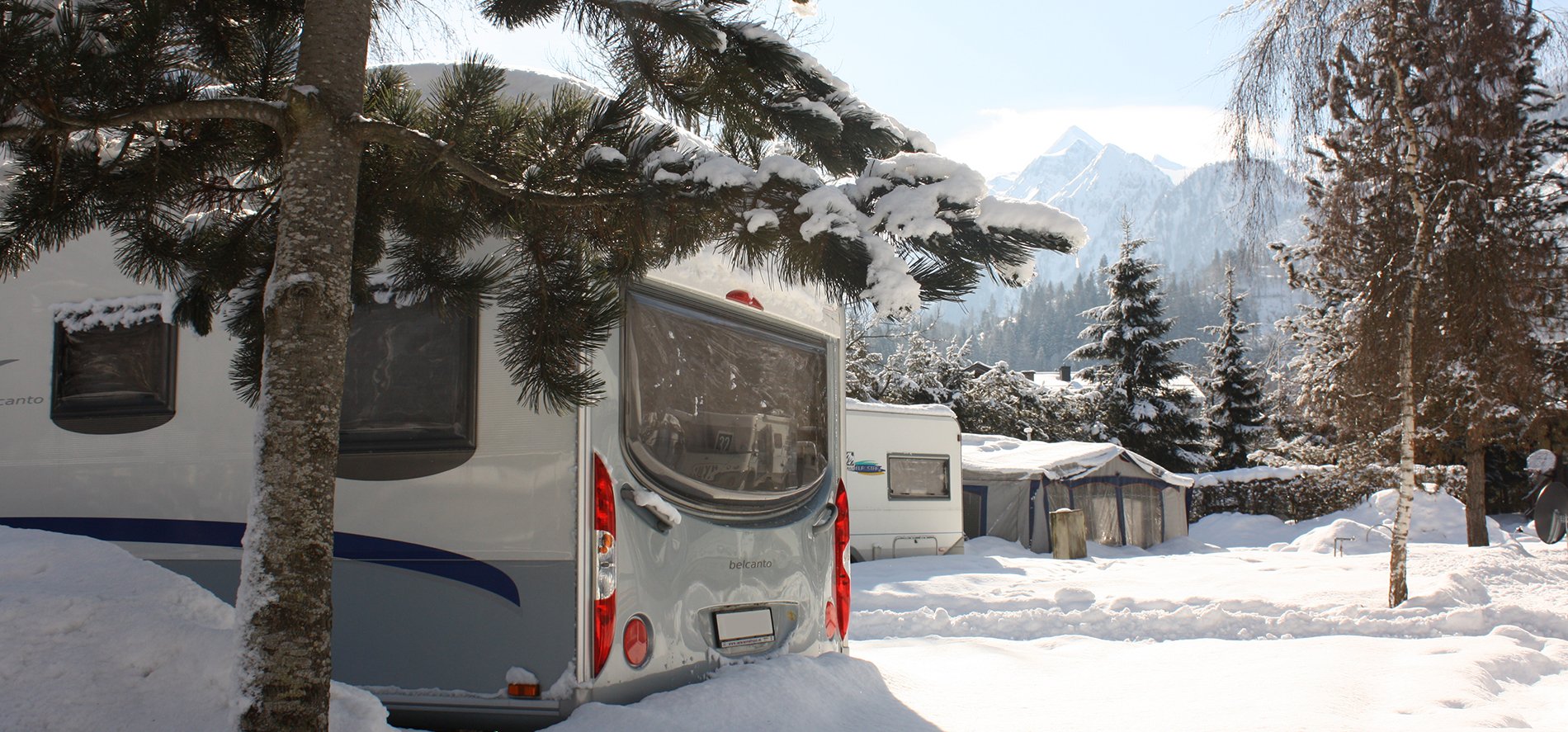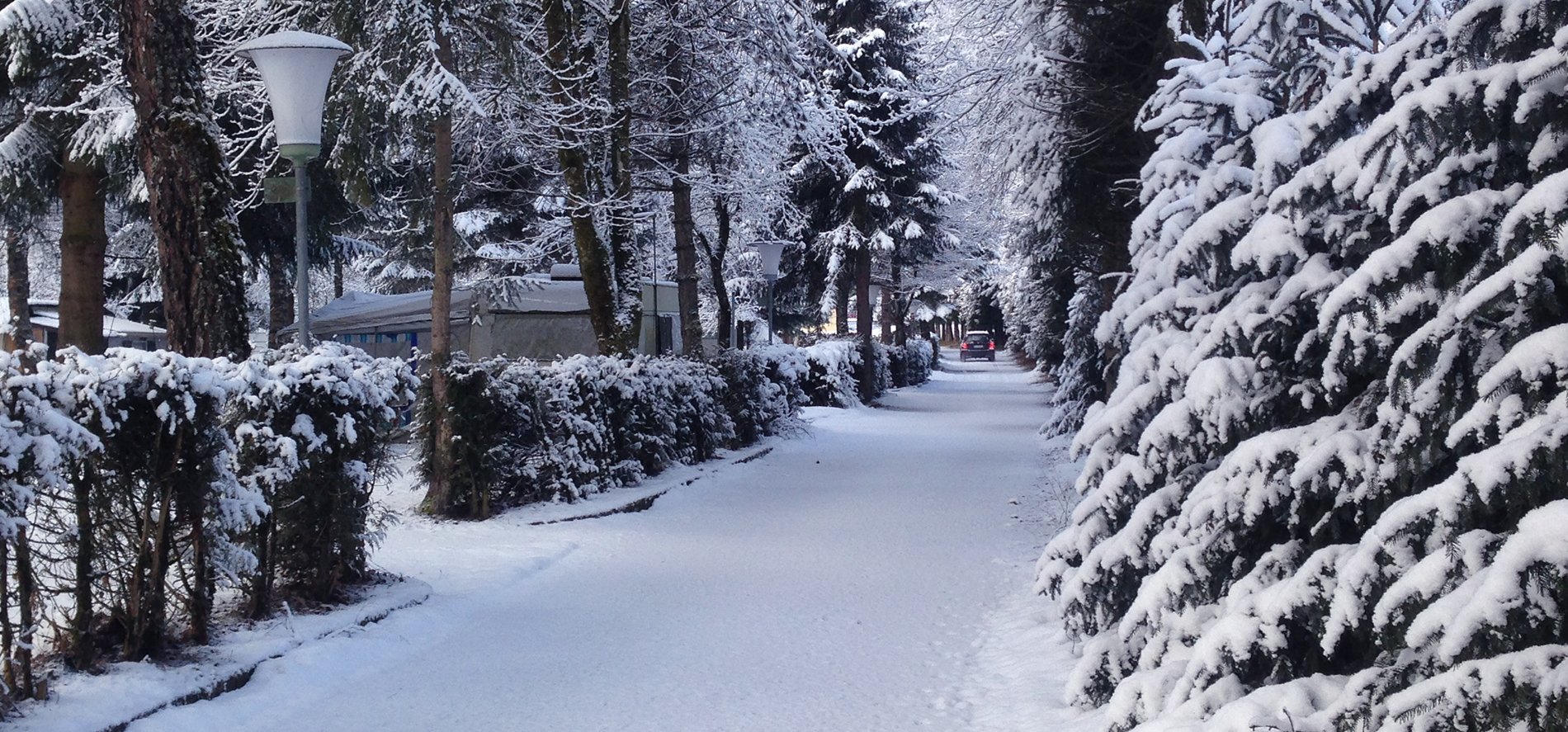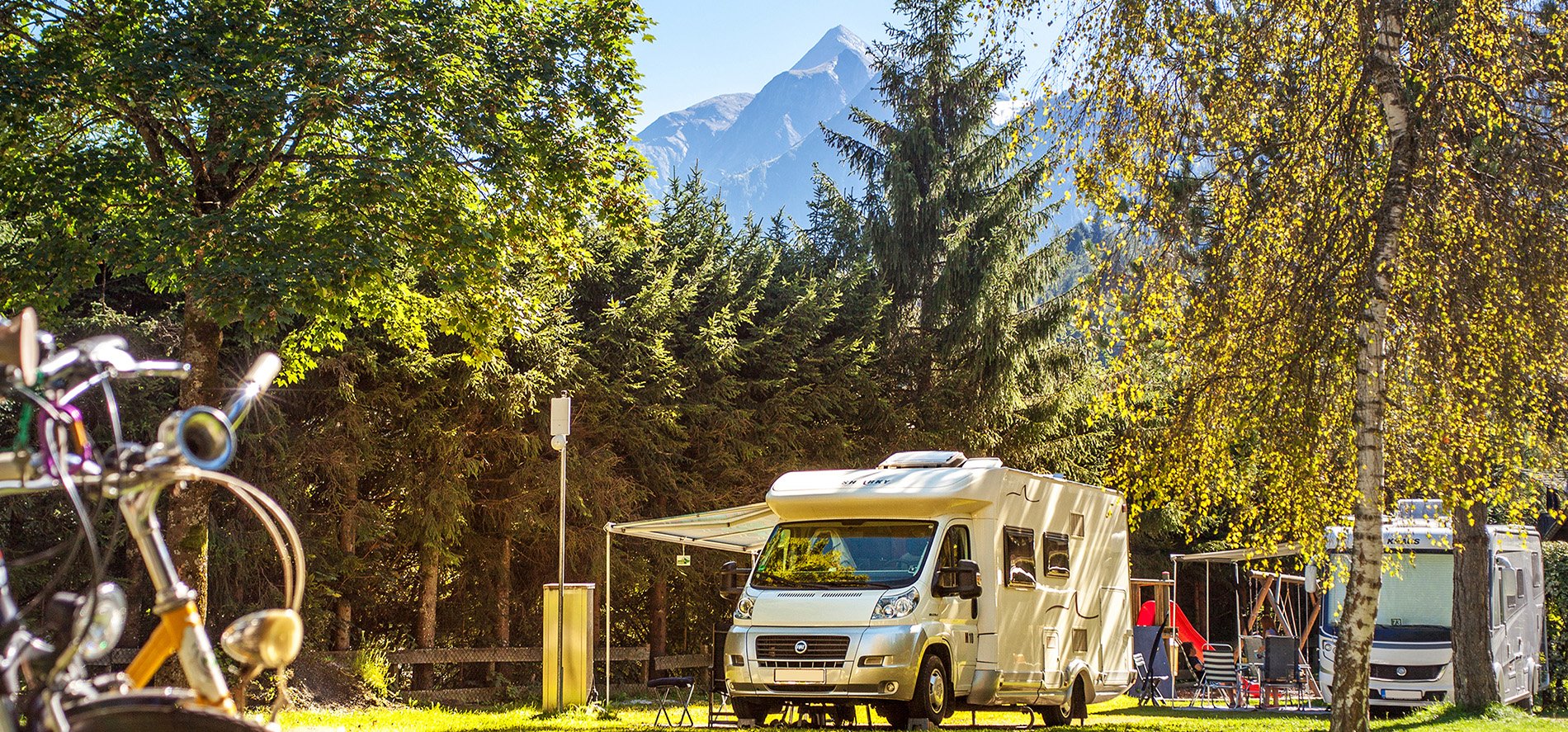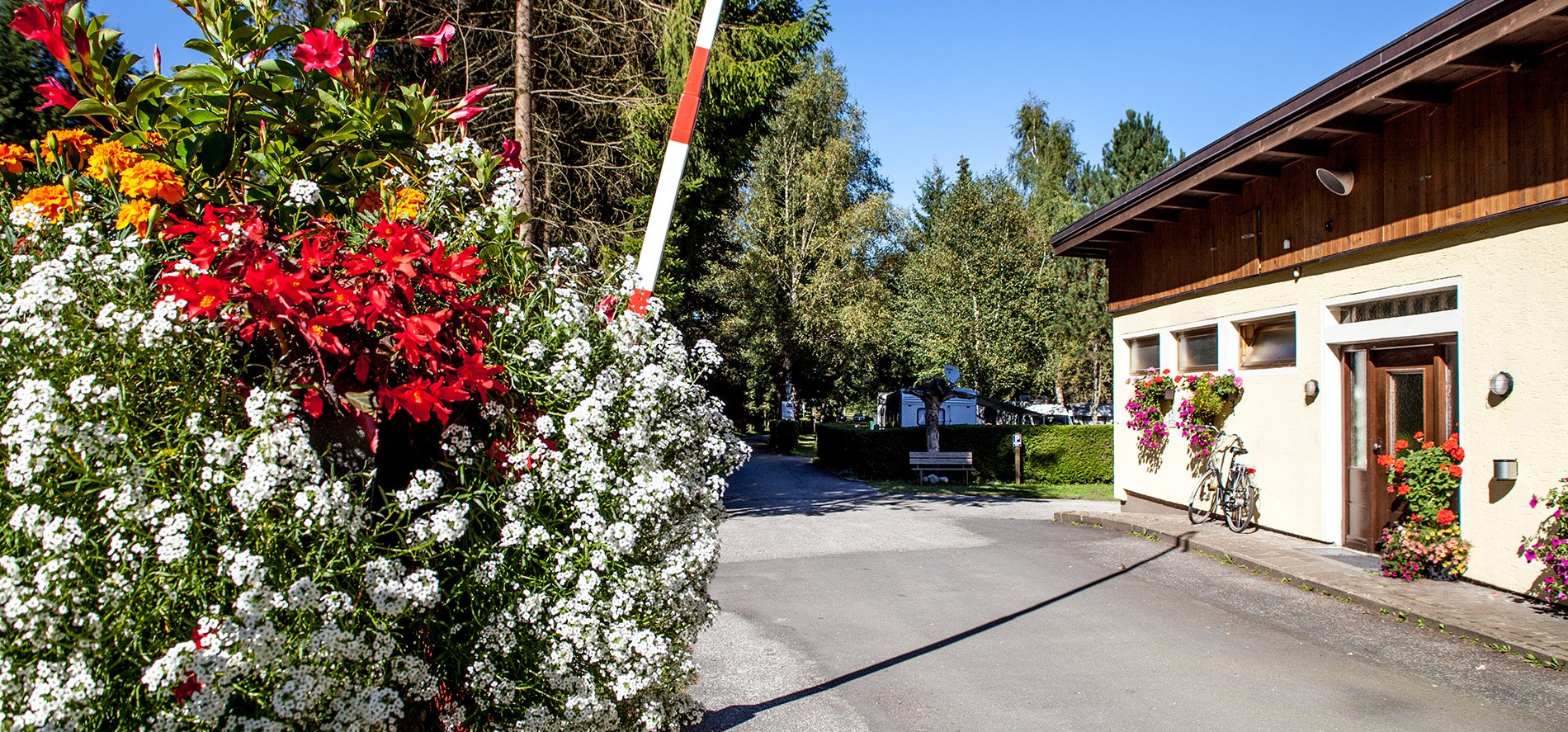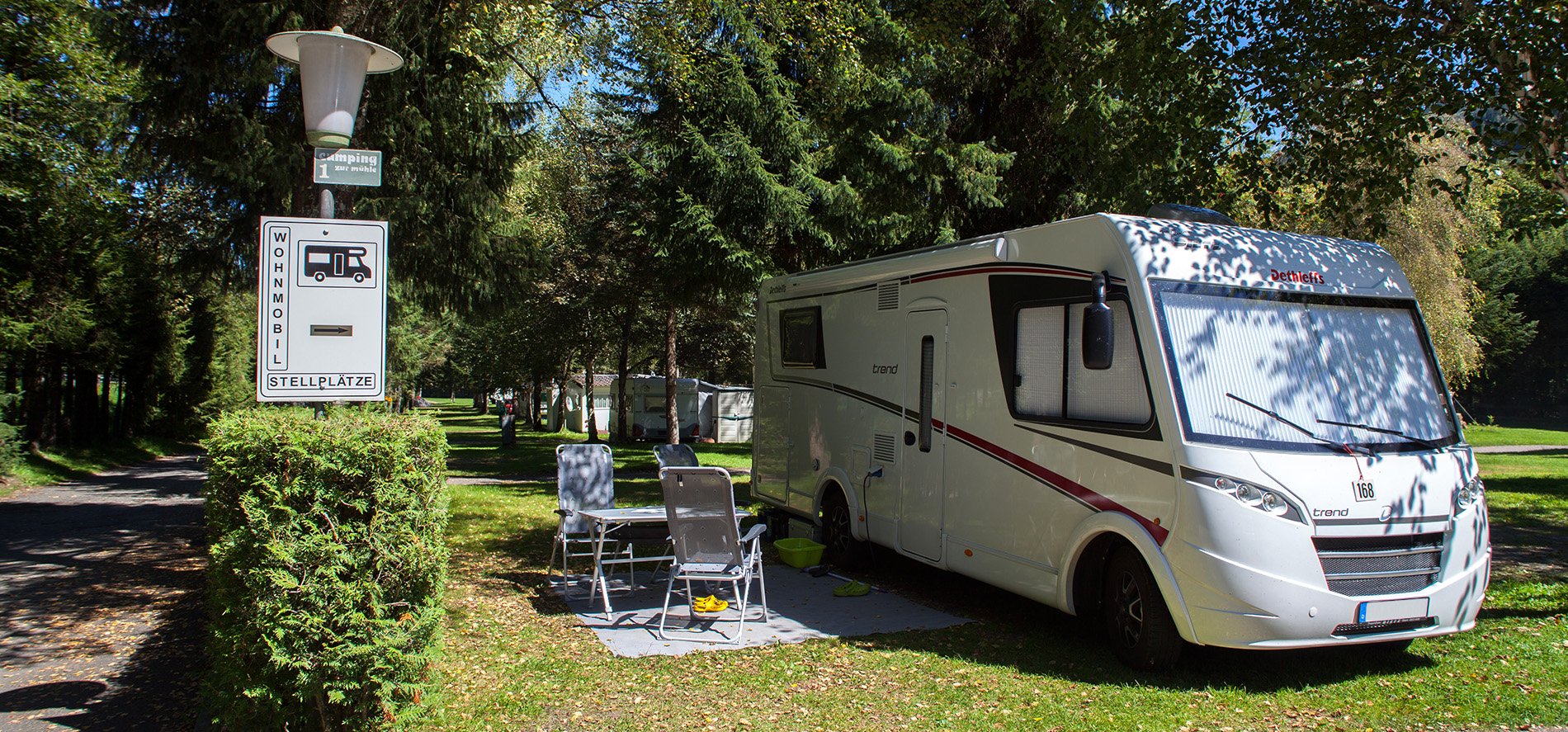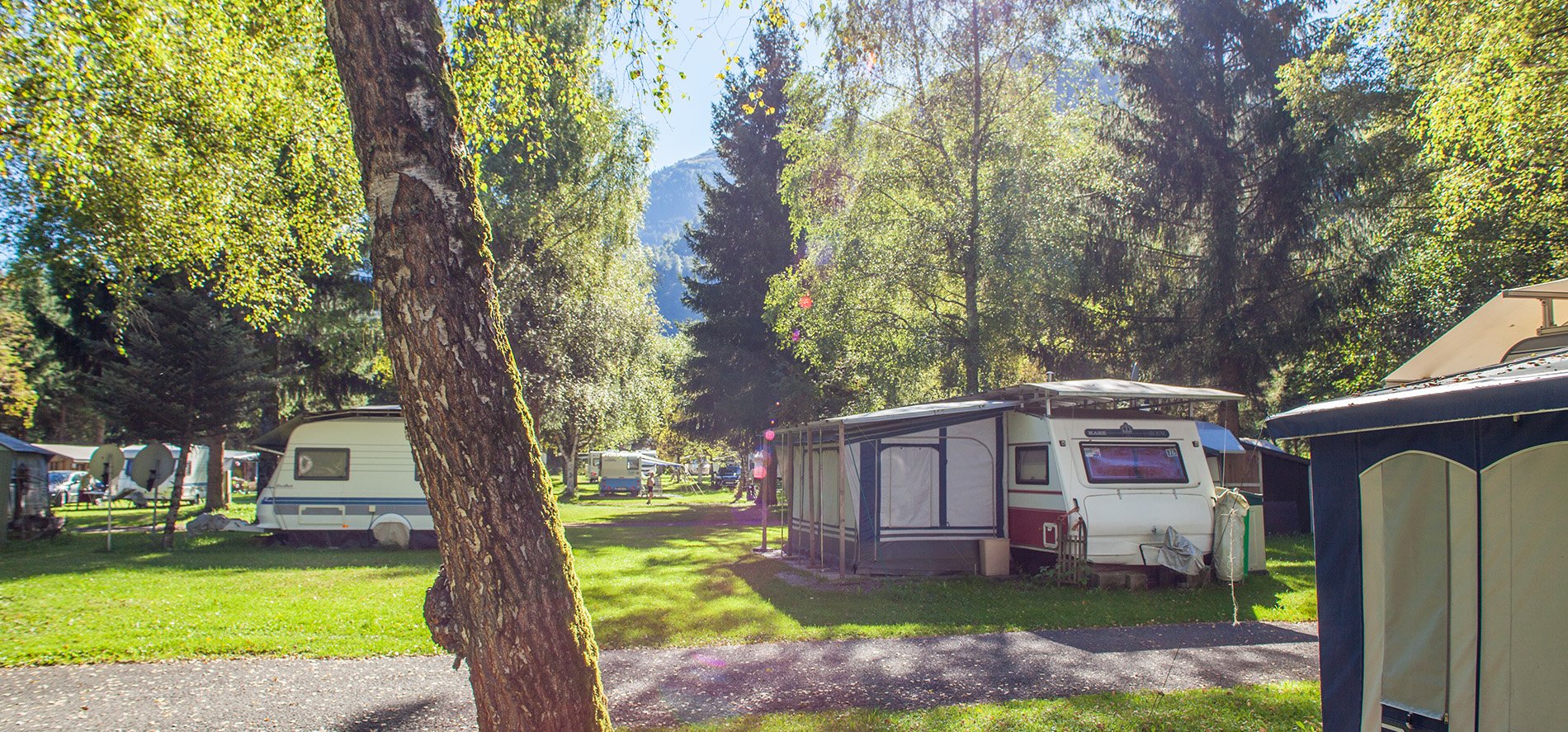 Camping zur Mühle
More information about our campsite:
Camping "Mühle" is in a unique location at the foot of the Kitzsteinhorn glacier world, surrounded by the mountains of the national park Hohe Tauern. Summer and winter offer a wide range of leisure activities that ensure fun, activity and relaxation.
In a central location, our place leaves no wishes unfulfilled, and the facilities of our hotel are also available to you. Cool off in the adventure outdoor pool with its 4-star ambience or enjoy a hearty dinner in our traditional à la carte restaurant. Countless tourist features and popular family excursion destinations can be reached in a very short time thanks to our own (ski) bus stop. Dogs and pets are also very welcome and always feel at home on our spacious pitches.
Prices at Camping "Zur Mühle"

Included in the price

• Hot water for showers and washrooms
• free W-Lan
• Guest card (for discounts on admission prices at various sights)

Only hotel guests will get the Zell am See/Kaprun Card!
 


Opening hours camping reception:
From 1st of July until 15th of July: 7:30 am - 11 am and 4 pm - 7 pm

From 15th of July until end of august: 7 am - 12 am and 3 pm - 8 pm

From septembre the camping reception will be closed and you can do the check in and check out at the hotel "Gasthof zur Mühle" just across the bridge

Please make sure to check out before 11 o'clock in the morning or the day before in advance.
Prices
 

Adults

€ 9,50

Children (3-14 Jahre)

€ 6

Dog

€ 4

Pitch A
(Car/caravan, mobile home, car/tent)

€ 15

Pitch B
(Car/small tent, Mini-Van without tent or sunblind)

€ 12

Tent big

€ 8

Tent small

€ 6

Motor Bike

€ 3,50

Tourism Tax (per adult)

€ 2,05
For trailers, extra cars/motor bikes oder very big luxous mobile home additional charges can be invoiced.
Electricity / gas / internet

Power connection                                                                  € 2.00 once
Electricity per KW                                                              € 1.20
33kg gas bottle                                                                      € 110.00
11kg gas bottle                                                                      € 50.00
5kg gas bottle                                                                        € 30.00
Internet flat rate                                                                 free
 
Our prices are based on holiday and main travel times. (High and low season)
 
Most popular excursion destinations in Kaprun:
http://www.kitzsteinhorn.at/- Kitzsteinhorn Glacier World, anytime an adventure
http://www.verbund.com/tm/de/kaprun-hochgebirgsstauseen- breathtaking reservoirs!
http://www.tauernspakaprun.com/- pure enjoyment in the Kaprun thermal baths!
http://www.maiskogel.at/- popular adventure and hiking mountain in Kaprun!
http://www.dogwalktrailaustria.com/- guided hikes for holidays with your dog!

Most popular excursion destinations around Kaprun:
http://www.schmitten.at/de- popular adventure and hiking mountain in Zell am See!
http://www.wasserfaelle-krimml.at/- Krimmler waterfalls, the largest in Europe!
http://www.grossglockner.at/- Cross the highest mountain in Austria!
http://www.wildpark-ferleiten.at/- Wildlife Park at the foot of Großglockner
http://www.zellamsee-kaprun.com/- everything about the Zell am See - Kaprun region
Dogs and pets are also welcome!


 

Our partners

Hotel und Gasthof zur Mühle

Camping "Zur Mühle"

Umfahrungsstraße 5
A-5710 Kaprun

Telephone: +43 (0) 6547 8254
Email: office@campkaprun.at